#003 - Building a community for female founders
There's more than enough room for all of us here
BFFs is a bi-weekly email for Asia's female founders around resources on growing a business, cultivating friendships, and funding opportunities. Brought to you by Chief Best Friends, a podcast helping women succeed in work and business through meaningful friendships.
If you've been enjoying these round-ups, forward it to a friend, or share with your network. If you're reading it for the first time, consider subscribing.
---
Hello to our new subscribers 👋 and folks from The Ken, The Honeycombers, Wavemaker Partners, Iterative VC, and Her Capital.
It's great to see our community grow in the past couple of weeks. Community is such a big topic occupying my headspace right now. I do want to build one where female founders can thrive and this newsletter is just the beginning. If you notice the title of this email/post, I didn't say the community as if there can only be one, but more of a community. It's an addition to an already existing ecosystem.
One of the big personal lessons I learned since starting the podcast Chief Best Friends was letting go of the idea that I need to kill the competition. This is also why the show is super niche. It's not just a business podcast, it's a show that talks to not one, but two women growing a business together. And we're not just talking about work but also our personal lives and the friendships we've built.
For founders, having competitors are a good sign of a healthy market. Healthy competition means we are encouraged to continuously innovate, find our niche, and offer value to the customers who have chosen us.
For communities, the way people get together and gather serve different purposes. I don't think there should only be one community to gather us all, that's what social networks are trying to do.
This community, however, is yet to be built, but one I hope to co-build with you. Because if there's another thing I learned this past year, is that communities are not built for people, but with people.
Hit reply and let me know.
~ Niki
P.S.

Take a minute to fill in this survey

. Your response helps me focus on resources that support the community the most.
---
Business
Friendship
"Woke capitalism lets the elites maintain the status quo while paying lip service to the demands of activists, and, as ethical consumers, millennials get to feel like they're making a difference every time they go shopping."
Funds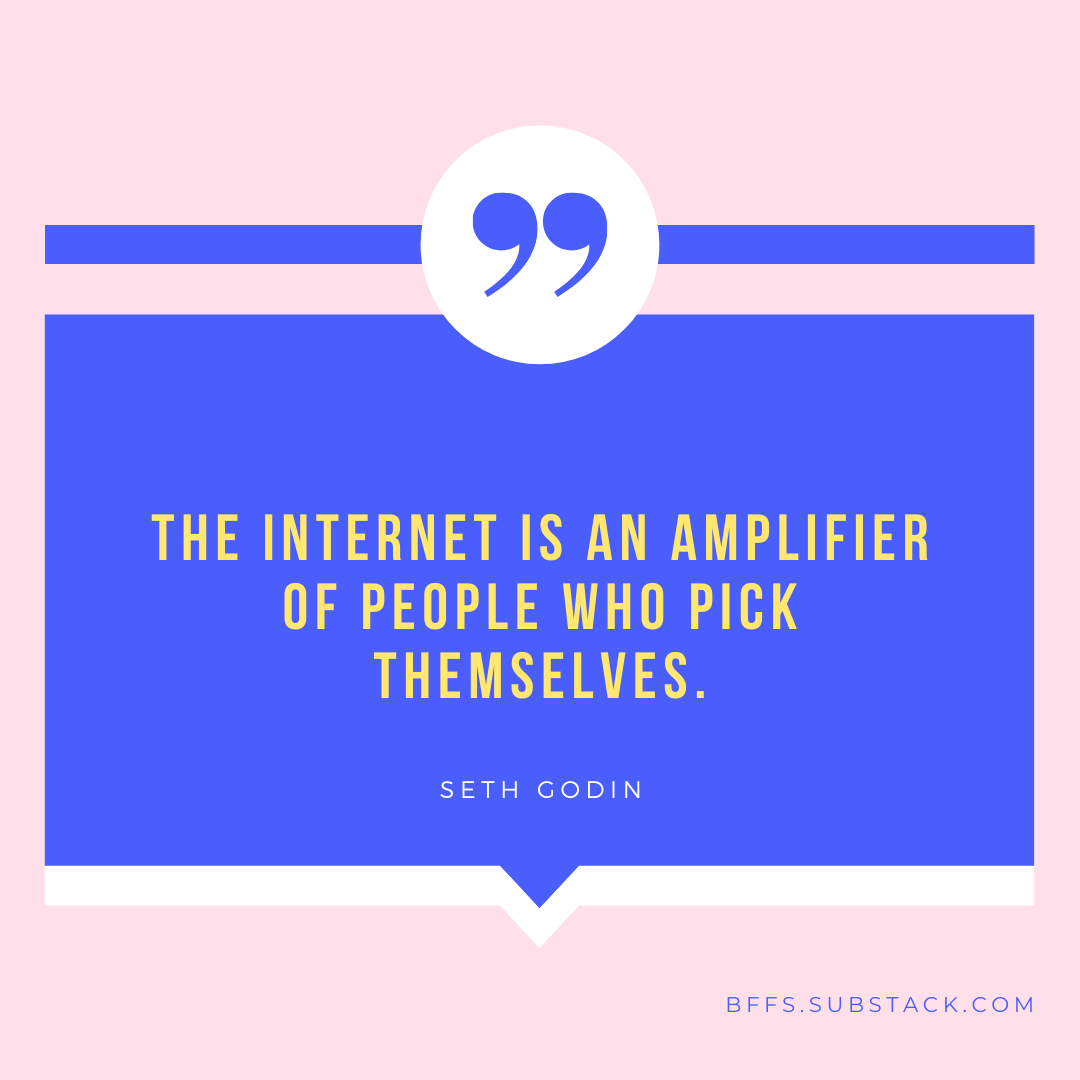 P.S.

Take a minute to fill in this survey

. Your response helps me focus on resources that support the community the most.
P.P.S. Links marked with ( * ) are referral/affiliate links which extend my subscription or give me perks. This means I absolutely put my stamp on these and continue to use them. I won't ever recommend anything that I don't love and use myself.
---
Chief Best Friends Radar 📡
---
✨Shine Board ✨
---
📲Something to celebrate? Tweet me your wins @nikipaniki
👉Got tips, news, content, data to share? Email tips@chiefbestfriends.com.
💜Be a friend and ally. Share this using the button below.